Huge Selection
Great Prices
Friendly Expert Staff
We Ship To the Lower 48
Your fun and friendly Electric Bike Shop in the Colorado Front Range.
Our shop is located on Front Street in downtown Louisville, Colorado across the street from Lucky Pie and Sweet Cow. Our store is located adjacent to the Coal Creek Trail, which is perfect for test rides, and bike rentals on a leisurely 14 mile bike path.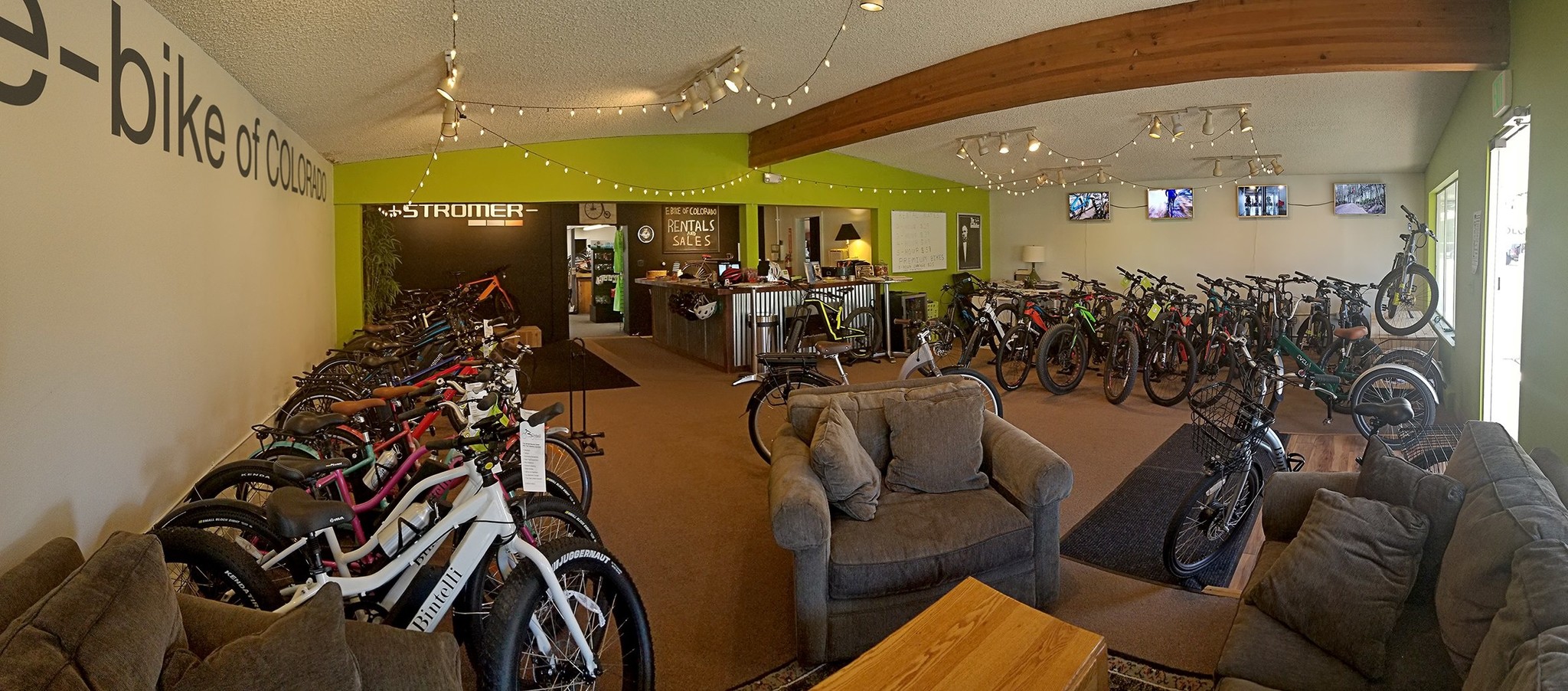 The interior of e-bike of Colorado
e-bike of Colorado
Louisville, Colorado.
544 Front Street,
Louisville, CO 80027
720-739-0299
Store Hours
Open Every Day: 10am - 7pm
Our Specializations
Electric Bikes
While other local shops might have one or two electric bicycle models to choose from, we truly specialize in e-bikes and carry lots of models in all categories that you can touch, feel, and try for yourself.
Electric Mountain Bikes
Take to the trails and ride farther and faster than ever with an electric mountain bike. You'll be amazed at what you are capable of on one of our performance e-mtb models. Trust us, they are an absolute blast.
Bike Repairs
In addition to our non-electric bike repairs, our expert service team is trained to work on all kids of electric bikes. We understand the ins and outs of each individual drive system so rest assured that your e-bike is in good hands.
Electric Bike Rentals
Whether you just want to explore the area with a little more power or if you are thinking about purchasing an e-bike for yourself, renting is a great way to get a taste of what electric bikes can do.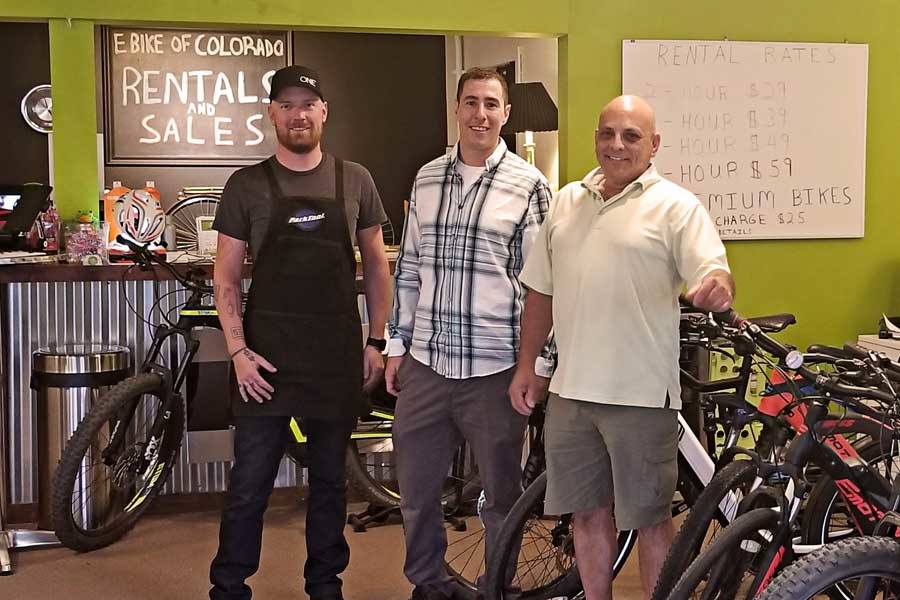 The e-bike of Colorado Team, Left to Right: James, Pete and Randy
Meet the Team
Randy
Randy Caranci, owner of e-bike of Colorado, Louisville native who loves getting people from all walks of bikes riding bikes again.
He takes great joy in getting folks dealing with aging or disabilities out on a bike. He loves the group rides and the community that we're building in Louisville around cycling.
Pete
Pete Castiglione, who has worked in electric bike shops for years, loves helping new and seasoned riders get the perfect electric bike for their lifestyle.
He'll help you find the perfect bike for you, whether it's a new daily commuter bike or a high end electric mountain bike for thrashing Colorado Singletrack.
James
James McIntyre, our Service Lead, has almost a decade of experience working on electric bikes and non electric bikes. He is certified to work on Bosch and Shimano drive systems, and is well versed on the nuances, and software that come with each system.
Your bike is in safe hands with us!