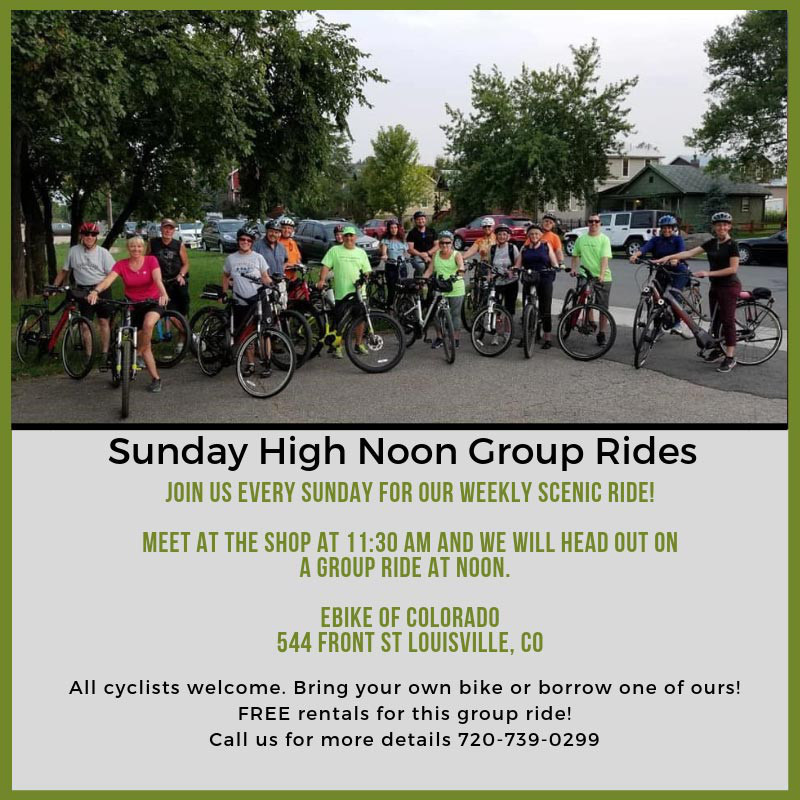 e-Bike of Colorado is dedicated to creating community around ebikes, and our weekly group rides are a unique was to try an ebike, meet some new friends, and explore some local areas!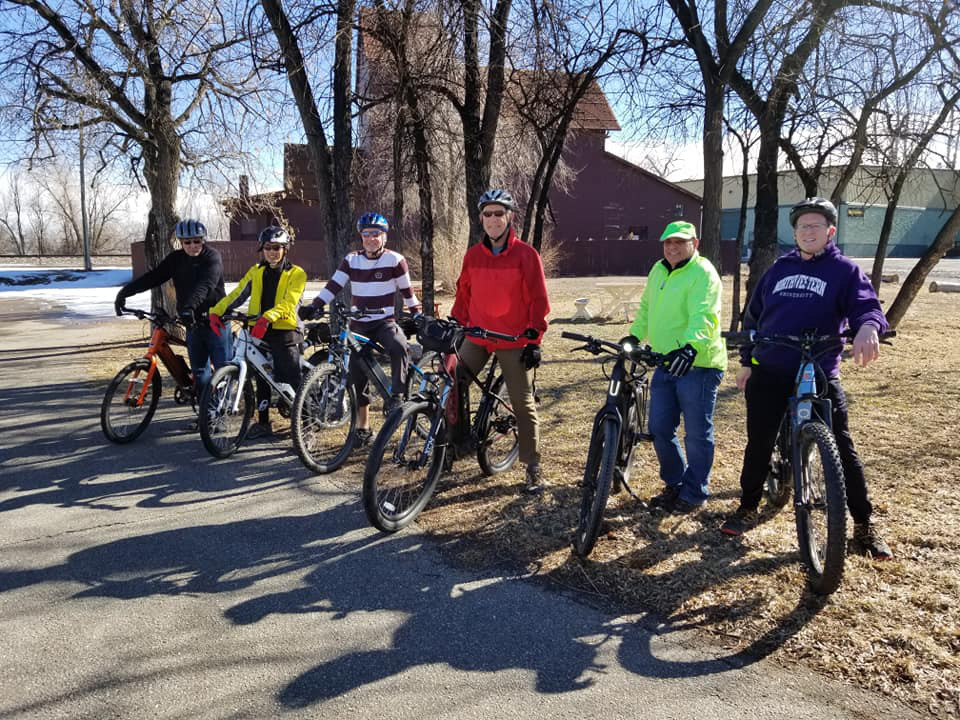 Don't let the cold keep you from ebike adventure. Our summer rides often take place on a week night around sunset, but for the winter season, the 12 noon time slot on Sunday has proven to be a convenient time and the weather has been more or less fair.
We have had a few snowy Sundays, but that hasn't kept the e-Bike of Colorado group ride out of the saddle. Randy always manages to bust a ride out, rain, sleet, snow or hail!